Empower the Governance
of substrate
SubSquare enables community members to propose, discuss and vote on governance proposals.

TOP FEATURES
Where Governance Start
Rich features to help users examine governance data, vote on referendums, and manage treasury.
Governance Visualization
Council
Tech. Comm.
Democracy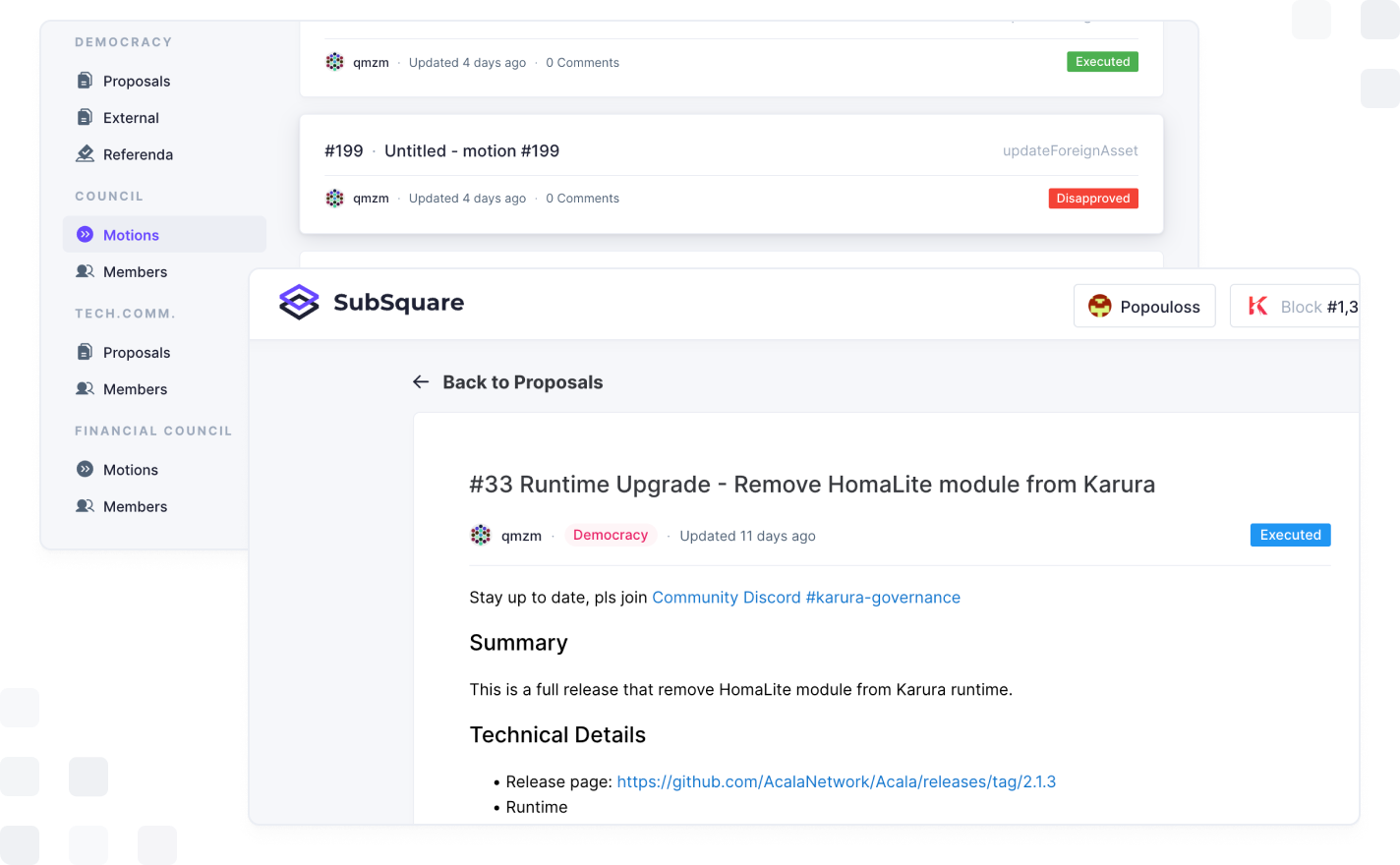 Treasury Management
Proposal
Bounties
Tips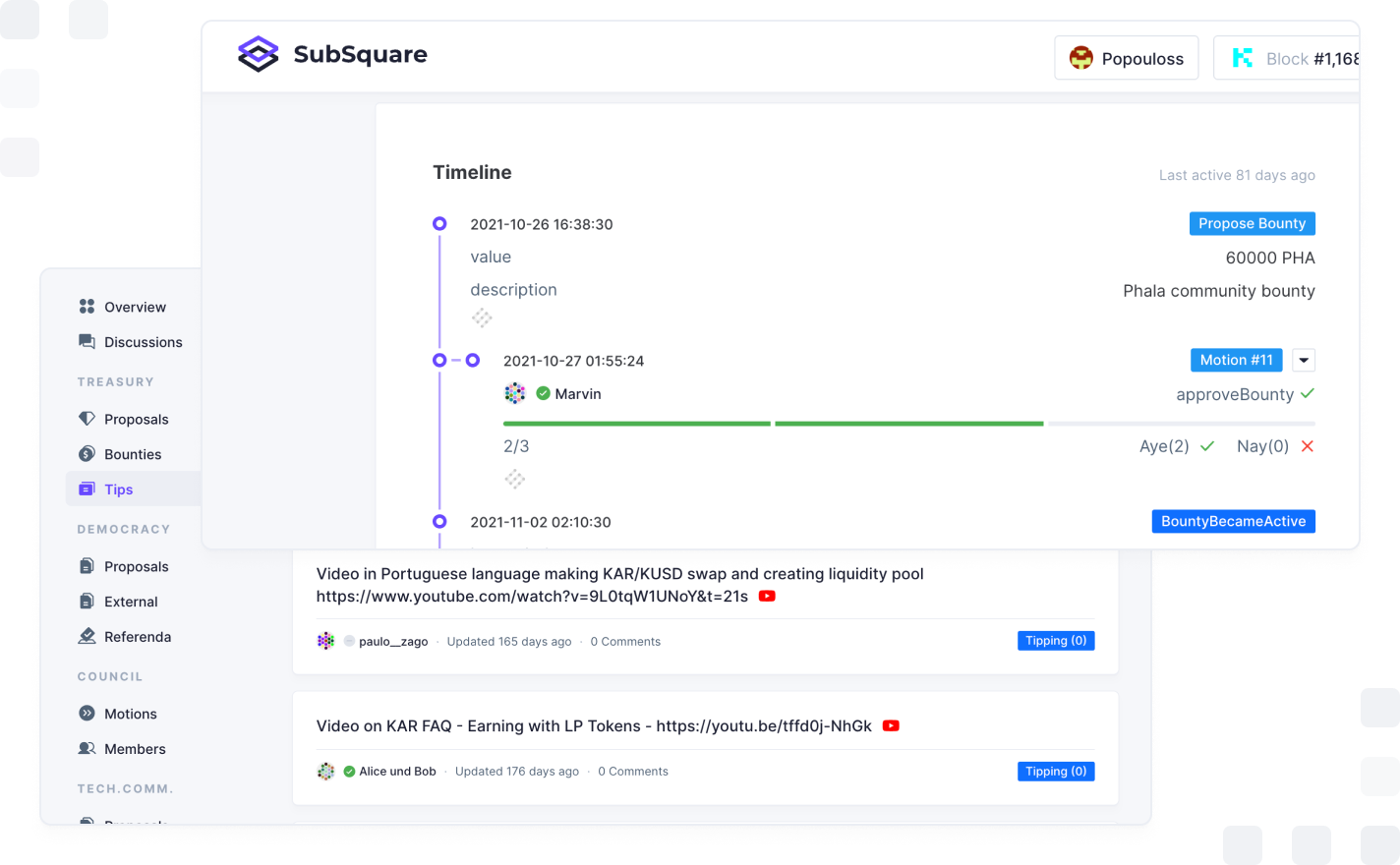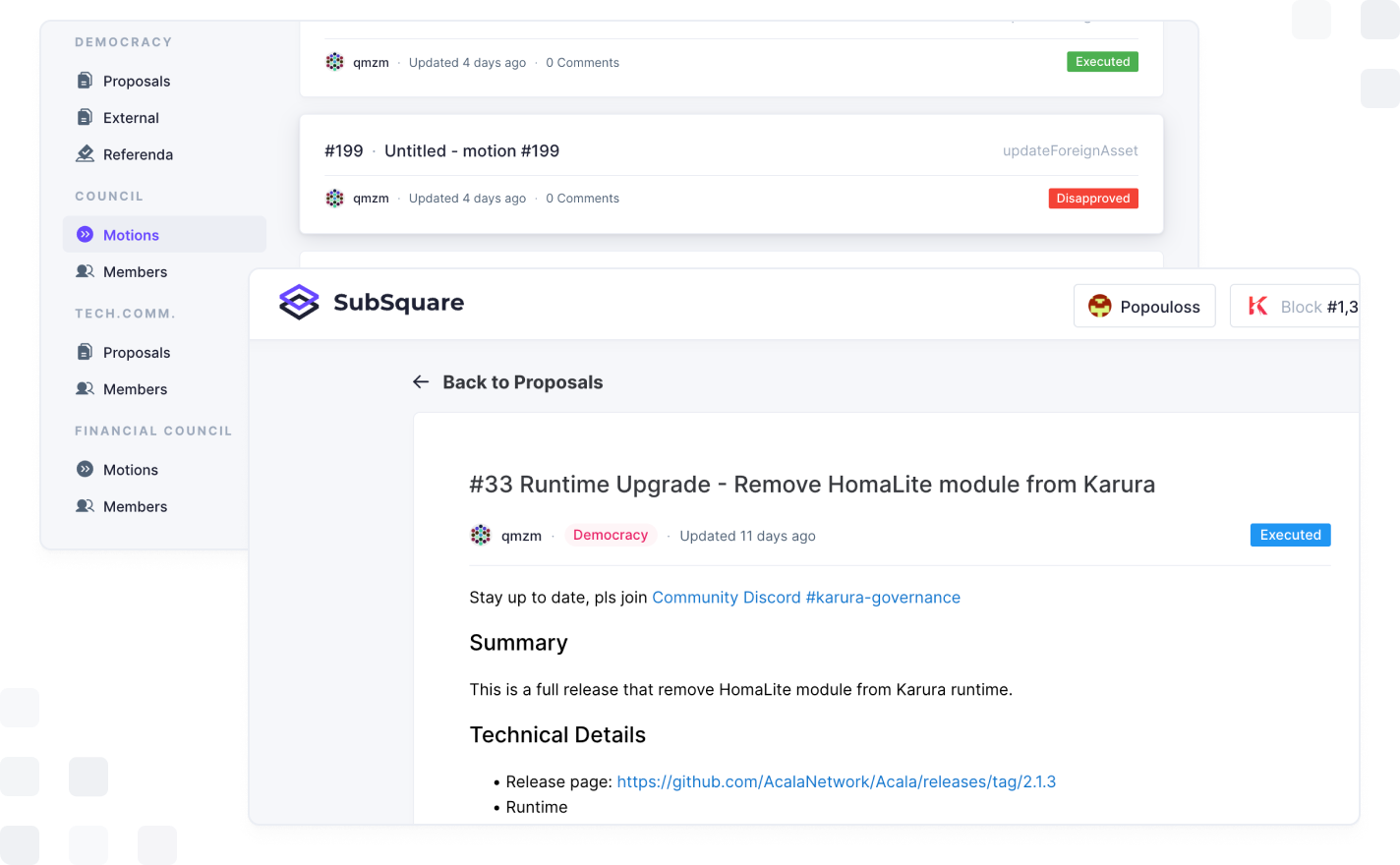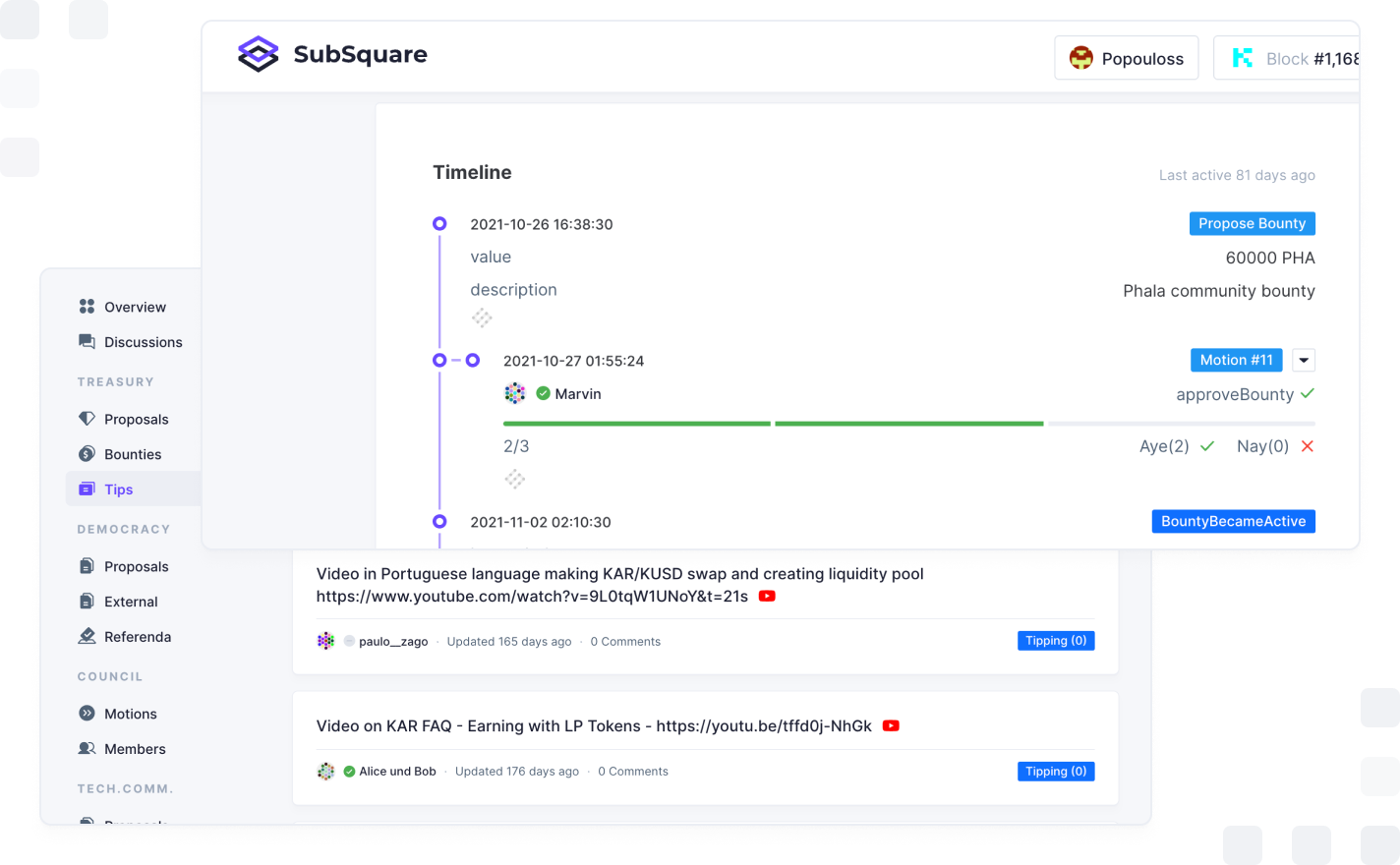 ADVANTAGES
Better User Experience
Fully polished to make users express their ideas smoothly and keep iterating.
Detailed Timeline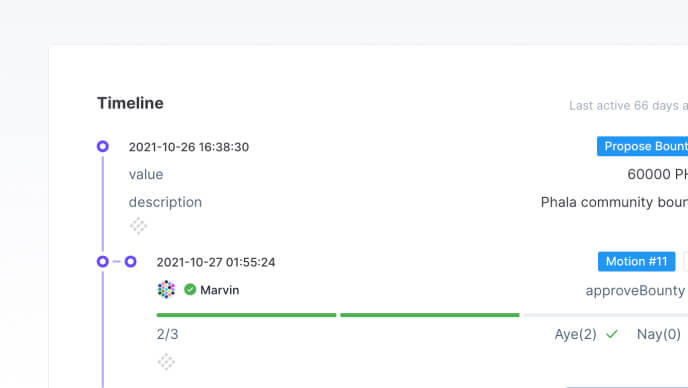 Rich Editor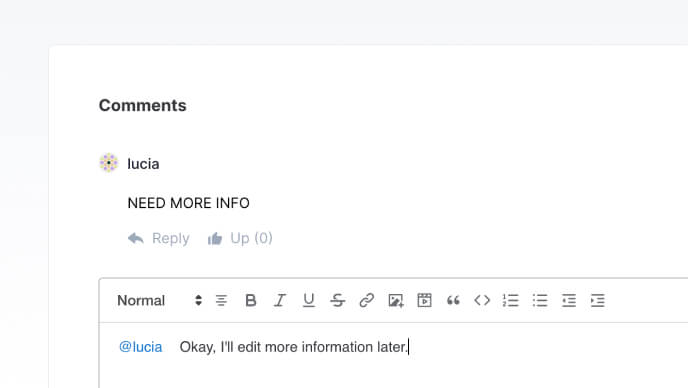 Mobile Friendly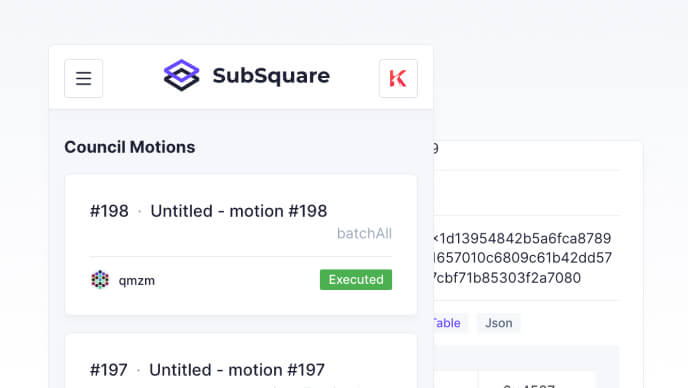 Chain Interaction Friendly

DID Login & Data Decentralization

EXPLORE
Who Uses SubSquare
Integrated several leading projects in the polkadot ecosystem. Tell me if you are interested.
Integrate Your Project to SubSquare